The community has to stand up for girls like Savannah! I'm talking about protests in front of the court house.
Prison Reform Movement's Weblog- America: Land of the Free, Home of the Incarcerated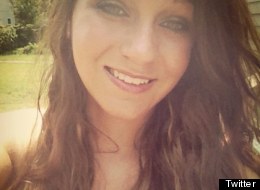 A 17-year-old Kentucky girl who was upset by the plea deal reached by a pair of teenagers who sexually assaulted her is now facing a contempt charge for tweeting their names in violation of a court order.
The Associated Press does not normally report the names of sexual assault victims, but Dietrich and her parents say they do not want to shield her identity and want her case to be public.
The boys' attorneys have asked a judge to hold Dietrich in contempt for violating the confidentiality of a juvenile hearing and the judge's order not to speak about it.
Dietrich told the paper she was assaulted in August 2011 by two boys she knew when she passed out after drinking at a gathering. She learned months later that pictures of the assault were taken and shared with others.
"For months, I cried myself to sleep. I couldn't go out…
View original post 58 more words